Web Design
Having a web site in this digital age is a must. Getting a web site up and running can be a challenge. TNGrafix is here to help you solve that challenge and meet your digital needs.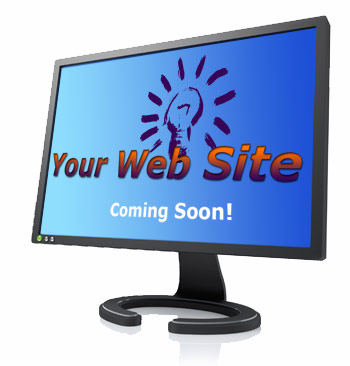 Basic web page
Our baseline web design service is geared for affordability and simplicity. This basic web package is great for:
Individuals offering For-Hire services.
Established businesses without a dedicated web site that need information and contact page only.
Start-Up businesses looking for an introductory web presence.
For more information about our basic web design service, click here.
Custom Web Sites
If you want a dedicated web site with your own domain name or unique URL, TNGrafix can help. Our pricing for a custom web site depends on the projected size of your site and how many custom graphics are needed for your desired presentation. Please use our Contact for Quote form to get started on your web site project.
There are several steps to get a new web site:
Domain selection - Check availability with any registrar and purchase domain for desired length of term.
Hosting package - Most all registrars offer hosting packages when a domain name is purchased.
Content preparation - The most vital aspect of a web site is relevant content. Be sure to spend some time planning what your web site will say, show and do. Make an outline of various sections so you can begin to decide how your information will be organized.
Design/Functionality choices - Having a good idea of how you want your web site to look will help us get your web design completed quickly. Following are some ideas to get started:

Get inspired by your brand logo or service mark. If you don't have one, we can make one for you!
Write a list of colors and types of images you like.
Make a rough sketch of elements you would like to see on your web site. Remember to include an idea for navigating to different web pages on your site. For example: do you want buttons across the top, or a list of choices down one side?
As you browse online, notice elements and functionality on other web sites you like. Make a note of their URL.
To download a pdf with questions to help you through these steps, click here.
Existing web site maintenance
A lot of companies have web sites that were designed and built when the internet became popular. Other web sites were maintained by big agencies that are no longer affordable, or the web master is no longer with the company. Whatever the case with your existing web site, TNGrafix can help update and enhance your online information.
© 2011 TNGrafix. All Rights Reserved.