Print Design
Potential customers see your business or service with signs, newspaper ads, brochures and business cards. Having a professional looking flyer or note card to leave with a client will instill confidence about your ability to meet their needs.
Whatever your print project might be, TNGrafix can develop and deliver an outstanding finished product for you. Use our Contact for Quote form to get started today!
Logo Design
The most basic way to advertise your company or service is to have an eye-catching logo that will make a lasting impression on whomever may see it. There are endless possibilities with typography, simple imagery and coordinated colors to make just the right mark for you. We have extensive experience with logo design and can produce a dynamic graphic that will make your business stand out from the crowd.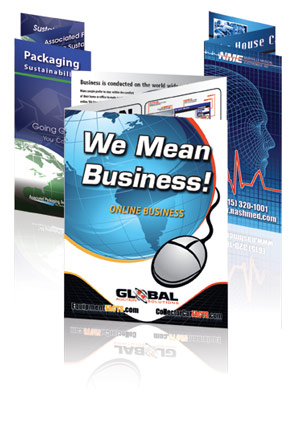 Sales and Marketing Collaterals
Collateral materials can be of all shapes, sizes and for a wide variety of purposes. TNGrafix can help produce whatever you might need to communicate your message including the following:
Brochures
Business Cards
Trade Show Signage
Product Data Sheets
Product Catalogs
Point of Purchase displays
Shelf "Talkers"
and more!
Product Packaging and Literature
Product Packaging can range from simple bag labels to full litho labels for multi-panel box printing. Your product(s) may also require technical literature such as owner's manuals, spec sheets or assembly instructions. Whatever your requirement, TNGrafix can produce quality graphics for your packaging supplier. We can also coordinate necessary translations for multi-lingual requirements. If you don't already have a supplier, we can manage that aspect for you as well.
© 2011 TNGrafix. All Rights Reserved.